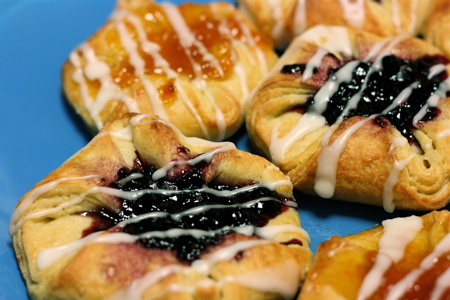 Stewart has been asking for danishes. For weeks. I finally made them.
The recipe needs a lot of work. And when it's done, it'll be available in my upcoming cookzine!
I'm going to start work on a collection of recipes with the help of some friends over at the Post Punk Kitchen Forums. When I have more details about the format, release date, and availability I'll be sure to let you know.
Previews of cookzine recipes will be posted on weekends, but regular posts with recipes will still be put up on the weekdays. I think this will be a fun project and I can't wait to get started. In the meantime, danishes!